Region Mersin is especially rich with the sea fish as many mountain rivers flow in the sea, sea water is not as salty as it should be and comfortable for fishes/
Anglers are attracted by the variety of fish, crystal clear water and the opportunity to combine sea, river and lake fishing.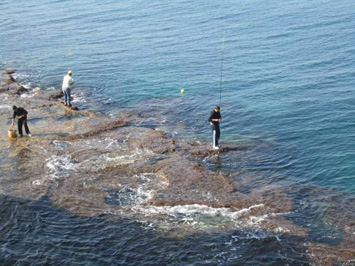 Fishing is possible as with fishing rod as from the boat. You can order a boat in every port. You can use robes or spinning. Main lure is shrimp. You can fish from 6;00 till 10;00, after water is getting warmer and fish doesn't come close to the coast. But if you want you can spend all day fishing, depends on your mood. You can catch sea ​​bass, sea bream, red mullet, sole.
Fans of more extreme hunting will plunge into the world of the underwater kingdom and hunt fish with a spear gun. As you can see from the fact that the water is very clean and there are always fish, hunting becomes very exciting and exciting. Of course, there are some restrictions and rules that all hunters must comply with. Hunting for fish growth should not exceed 8 kilograms.